We all played domino rally back in our childhood days, didn't we? Now the game has finally changed and is coming back 10 times more fun with our

 

Alineta™ - Domino Train!
Family members of all ages love this toy from toddlers to their parents and grandparents!

 

Ready to start the family fun? 
👪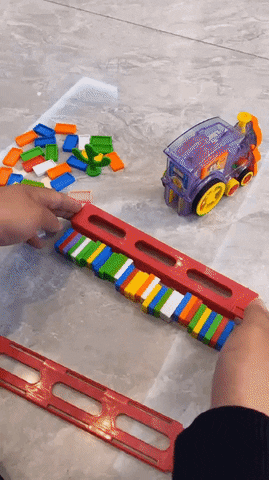 Why is Alineta™ the perfect gift for my Child? 🎁
SKILLS & ABILITIES DEVELOPMENT 🧠
Designed to engage kids in their early age development, Alineta™  encourages children's spatial thinking abilities, color recognition, hand-eye coordination, fine motor skills and will keep your little engineers coming back for more fun 🤓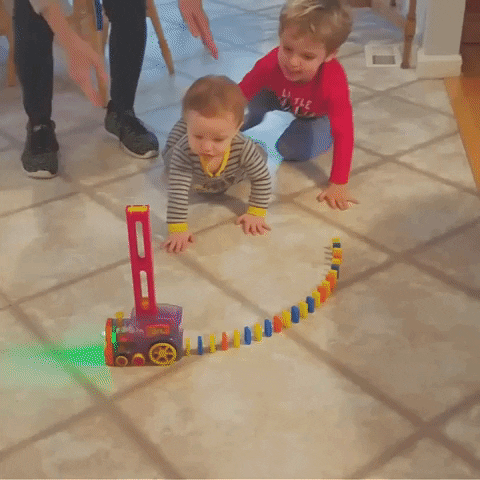 EASY TO SET UP & PLAY 👶
  By simply loading your colorful dominos into the holder, they stay there until your train releases them as it travels over the floor or the table, leaving a perfect row of dominoes just waiting to be knocked down!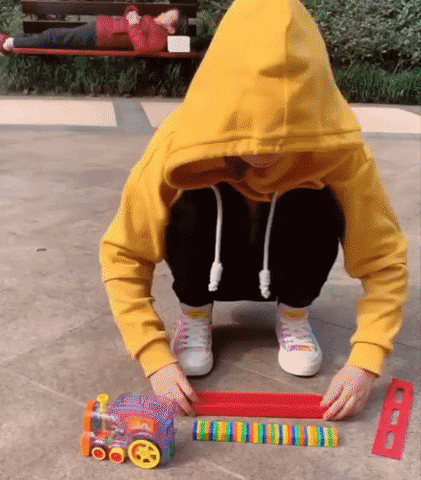 ENDLESS HOURS OF PURE FUN & CREATIVITY ⏱
With its set of 80 colorful plastic dominos (4 colors), endless domino race track building possibilities open up, making children get creative and stay busy for hours without a single sign of boredom and without harmful screen time (this may even give you some spare time to get things done 🥳)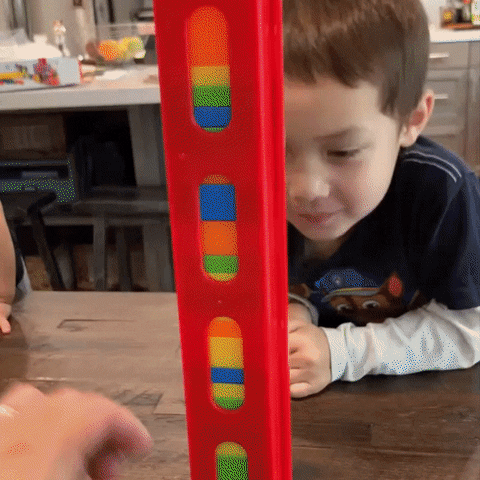 SAFE & HIGH QUALITY 🛡
Made of the highest quality, non-toxic, tasteless plastic. The train and dominos are strong and unbreakable. Each domino comes with rounded and polished edges, making it smooth and pleasant to touch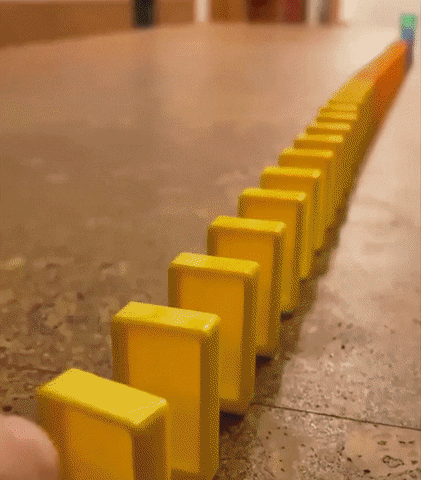 GREAT PARENT-CHILD BONDING EXPERIENCE 👩‍👧
Playing Alineta™ with your children improves the parent-child relationship and creates unforgettable memories. Playing it together with friends and family can also provide kids their daily dose of family connection and improve their teamwork ability.
WHAT WILL BE INCLUDED IN MY PACKAGE?

 📦
1 x

 

Train

 

(Transparent )
1 x

 

Domino Holder
60/80 x

 

Dominos
1 x

 

Cactus Accessory