The product may not arrive before November 1. Please place your order carefully. If you have any questions, please contact customer service.

🎃🎃 Welcome trick-or-treaters with a life-size dog dressed as a ghost at your front doorstep. You can also match a cat in your home.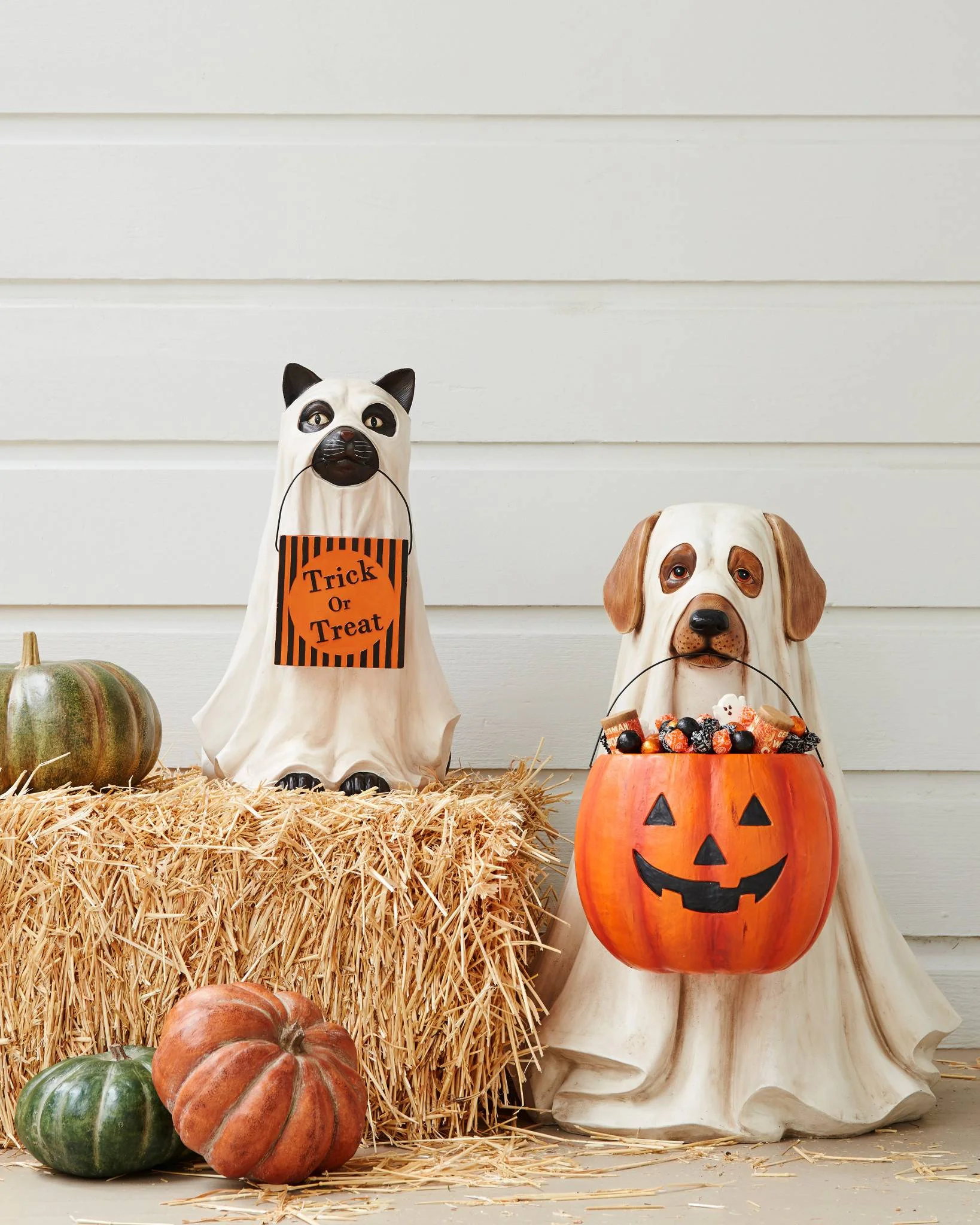 🎃🎃 Faithful and true, this pup is ever helpful too, carrying a giant pumpkin bowl that can easily be filled with treats through a chute at the back.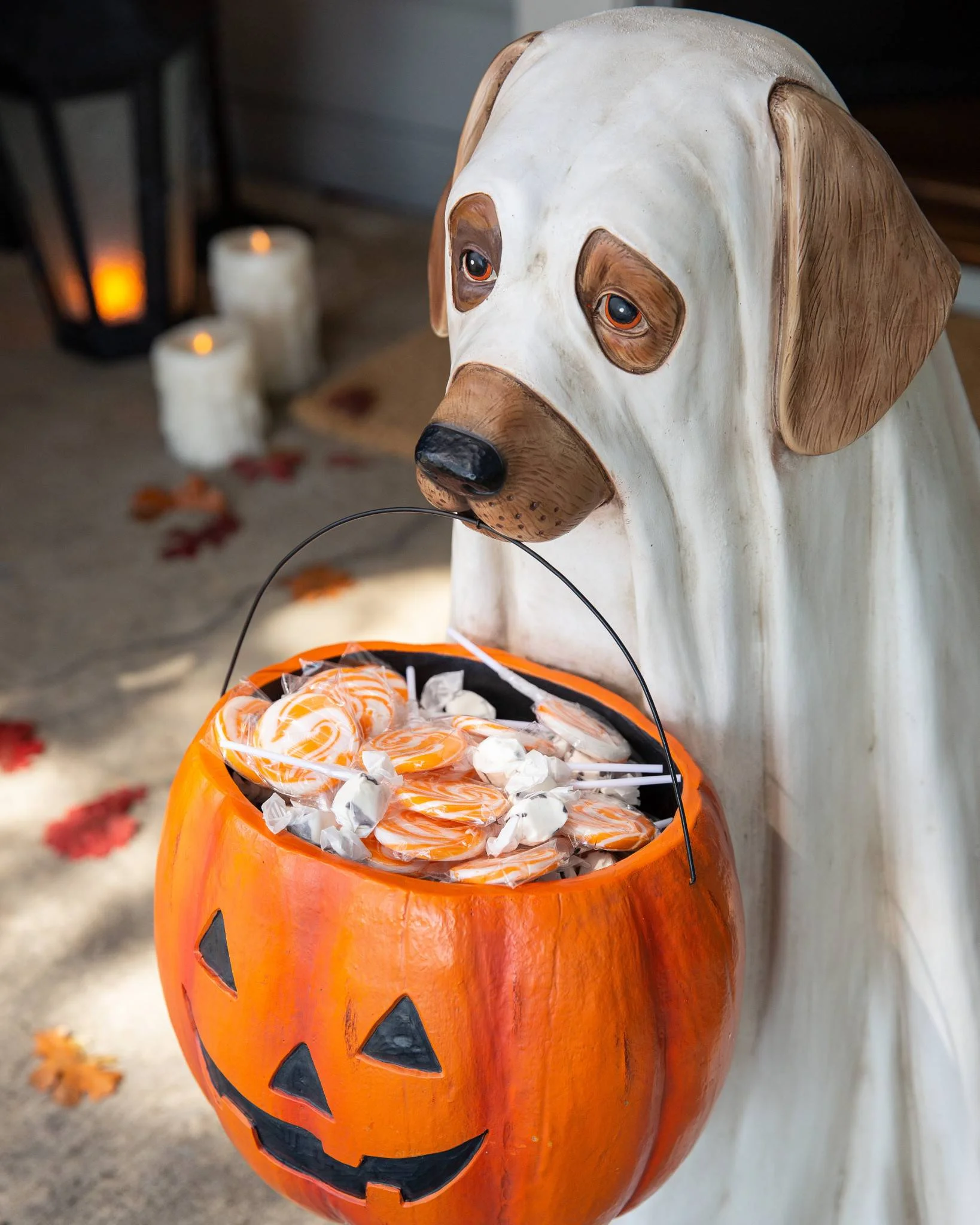 🎃🎃 Get your guests into the Halloween spirit with this lovable canine companion.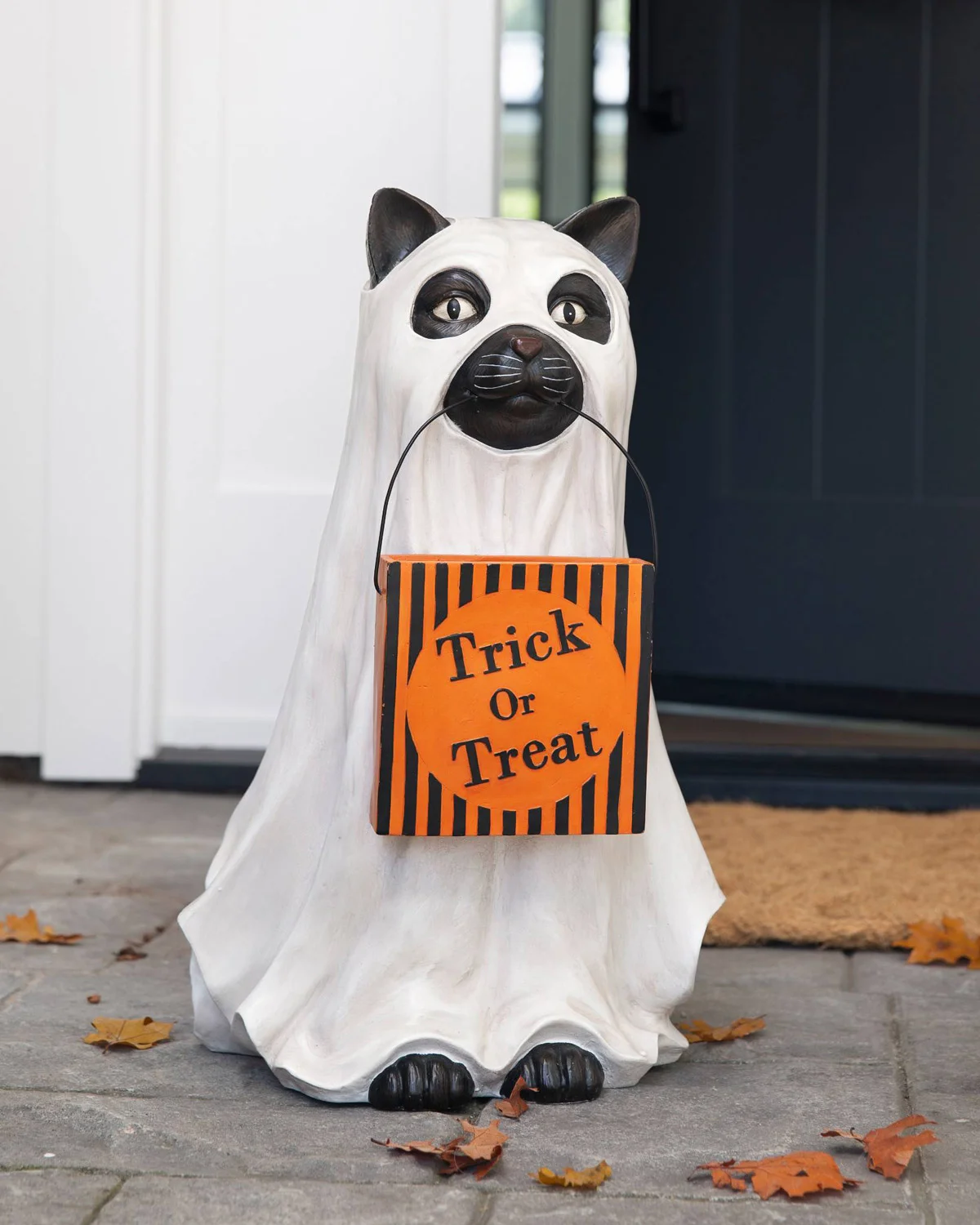 ✅ Measures 22.4x 26 x 29
✅ Crafted from resin and stone powder
✅ Hand-painted with an antique finish
✅ For indoor and outdoor use
✅ To clean, wipe gently with a soft cloth
Click the "Add to Cart" button now!