This is a deluxe black mesh wreath trimmed in a orange with black dots ribbon and diamond check ribbon.
This has black & white stripe spiral picks and glitter picks with a custom made hat I designed with black feathers to trim the hat hat the top and bottom. I will only have a select few made because of the time it takes to make these hats.
This comes with cute witch legs, that has sequin boots.
Not all witches are scary! This witch door hanger is super fun & festive. The fuchsia, magenta hat is placed within the colorful ribbons and mesh. The witch legs are hanging down like streamers with matching ribbon trim.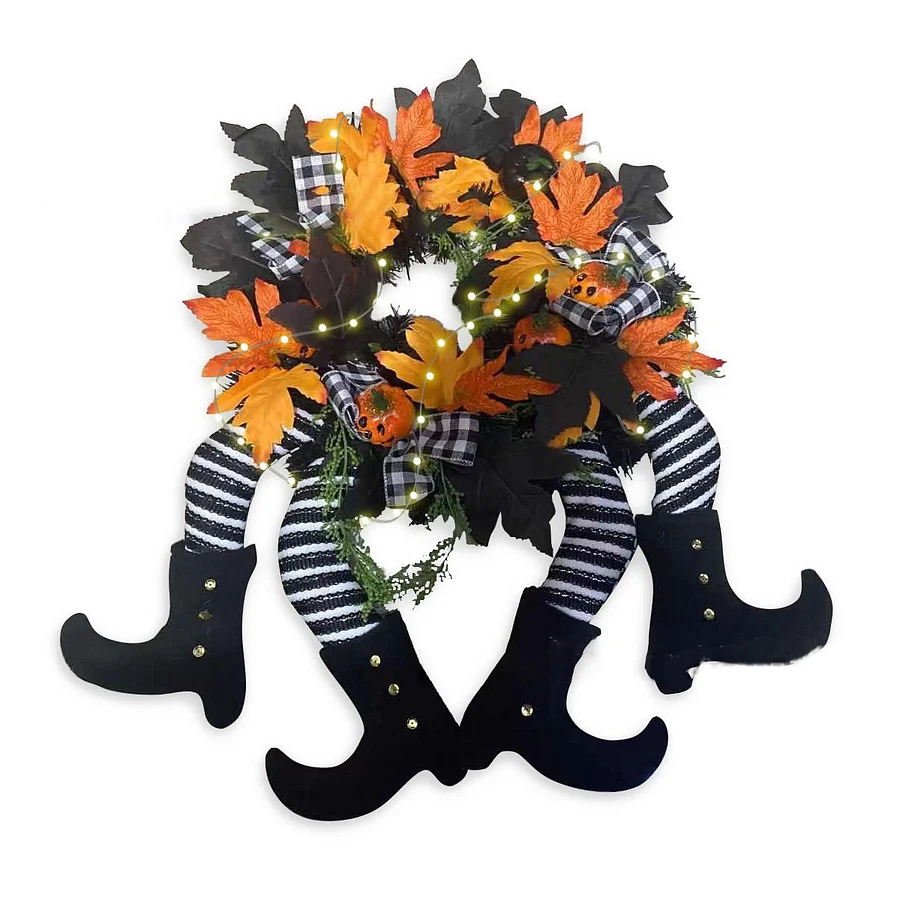 This wreath is the perfect addition to your Halloween decor! It is sure to impress your guests and put a smile on their faces!

Size 26.4" Long
16 Diameter.