【

Meaningful Collection

】
Very suitable for collection, it is said that the elephant at the front door brings good luck, protection and strength to the family, lucky home and office decoration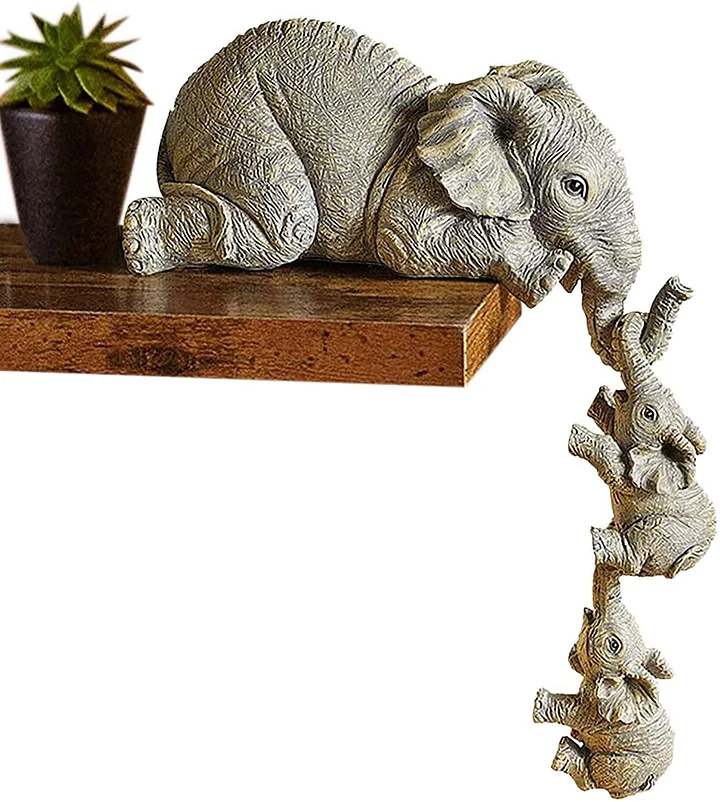 【Good Luck】

The elephant has infinite power, but has a gentle temperament; naive, honest and loyal; and able to travel long distances with heavy burdens. It is regarded as a symbol of auspiciousness and strength, which means everything goes well and a happy life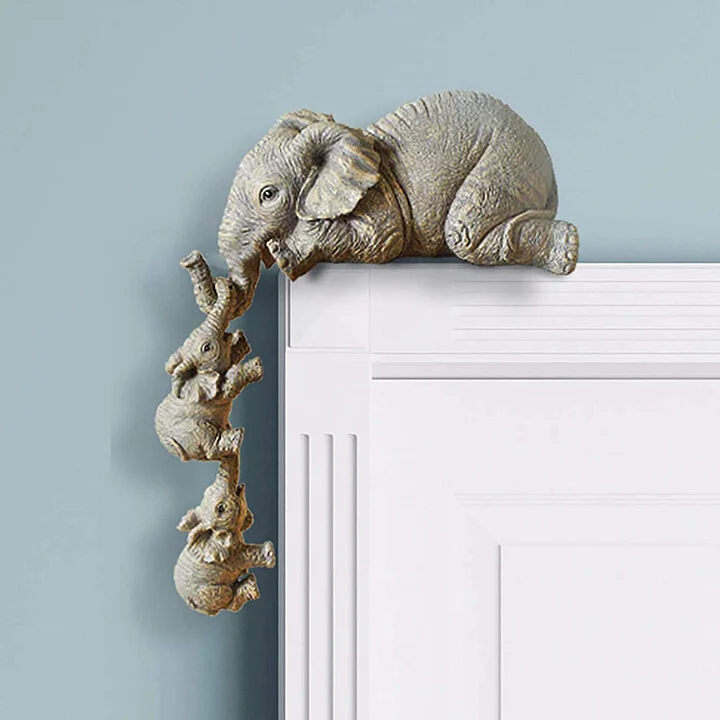 【Special Meanings】When two elephants hang down from the edge, the mother elephant hugs their baby. It embodies great maternal love and the power of maternal love. Even if her children are in danger, their mother will take care of them like our parents.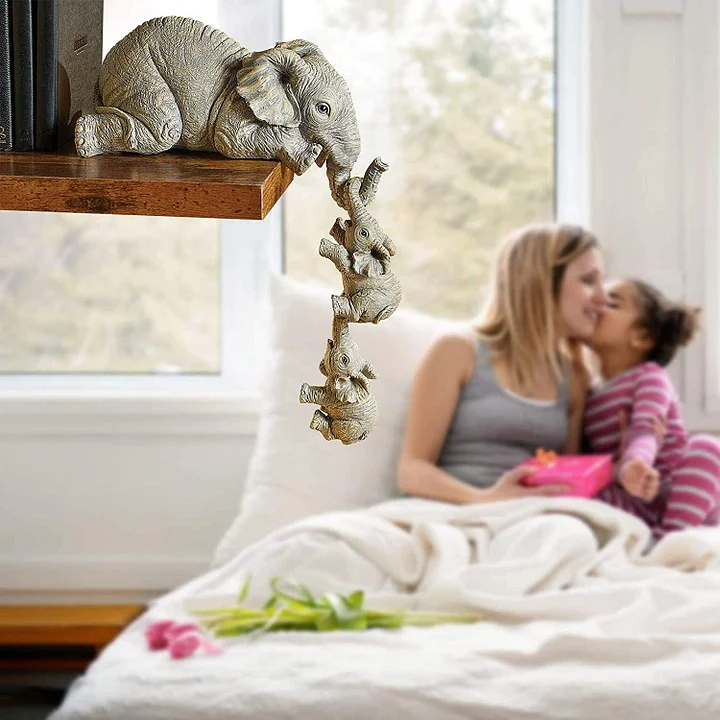 【High Quality Material】:Elephant hanging decor is perfect on your patio or living room table, they're crafted from weatherproof resin, and feature a beautiful wood-look finish.This elephant sitter figurine is printed with protective coating, no worry about fading even in strong sunlight or under heavy rain, withstand any harsh outdoor conditions.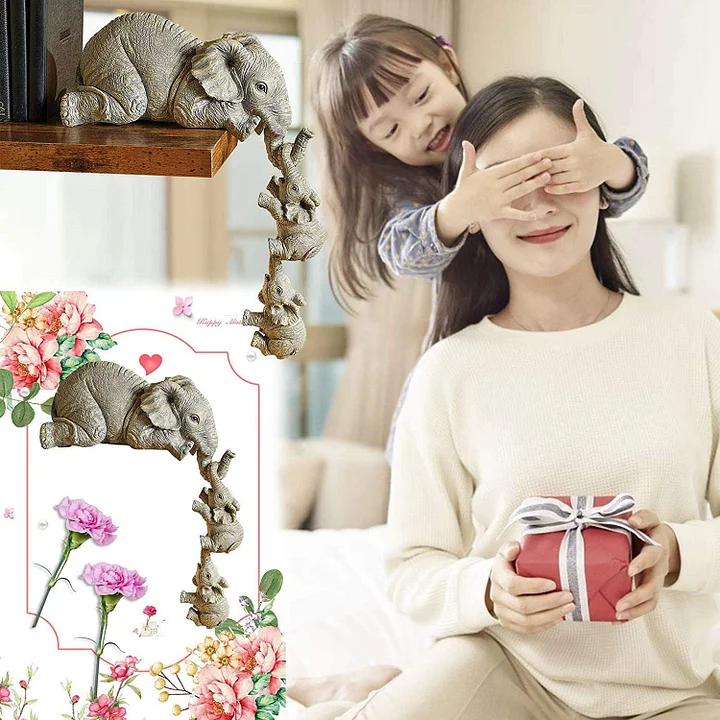 【Widely Used】:Elephant Nanny Statue is ideal for collection, lucky home and office decor. But please keep it in places where peace and serenity are needed. Perfect for garden, balcony, terrace, bookshelf and bookshelf decorations.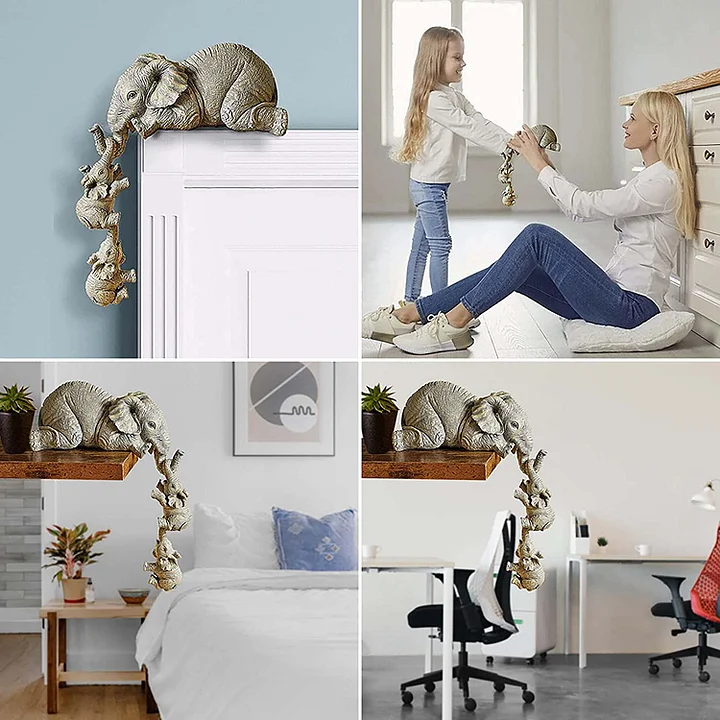 【Like a mother's children's home】 It means your good expectations for your children. It aims to help children grow up independently, grow up happily, and give them real and powerful love, and cultivate dedicated, independent, autonomous, loving, and international perspectives. child!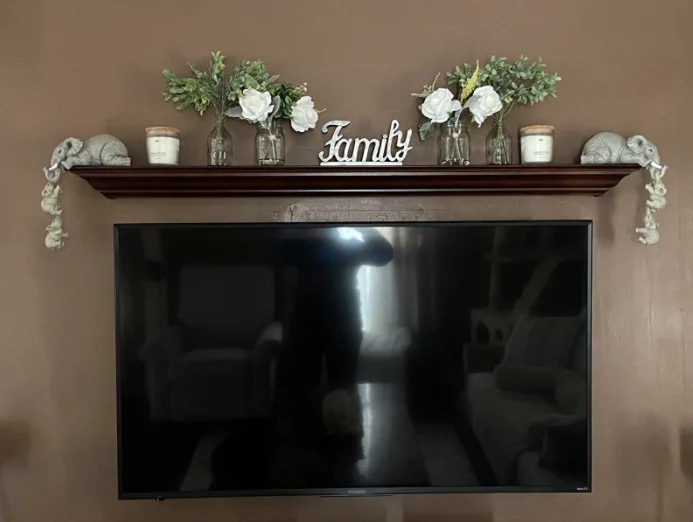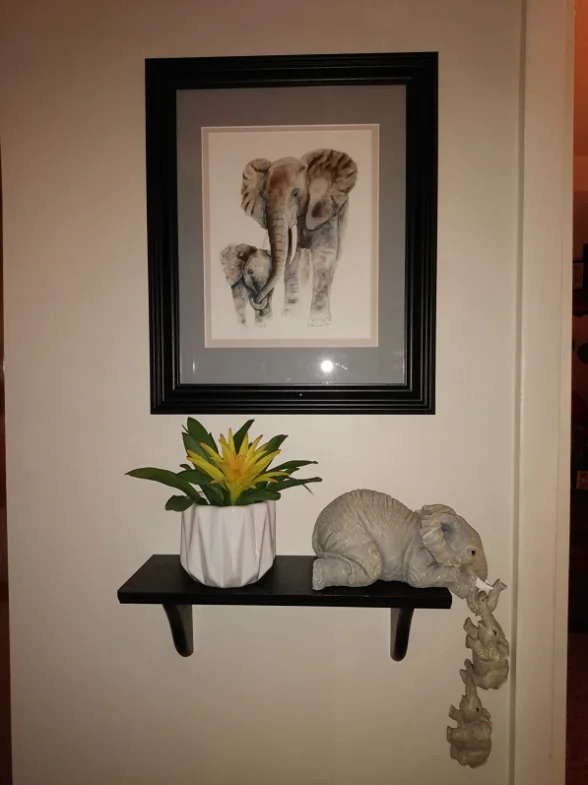 【Perfect Gift】 These three statues can be used as gifts. Whether it's birthday, mother's day, christmas or any special occasions. Elephant mother and elephant baby sculptures are great gifts for your family, children, lovers, and friends, especially for mothers on Mother's Day. It can bring them a lot of memory and imagination.
Package:
Set of 3, Mother and Two Babies (Hanging Off The Edge of a Shelf or Table)