Security Camera Charger with High Resolution: Full HD 1920*1080P video resolution giving you a clear view of everything in details. Built-in SD card slot support recording and playback with micro SD card.
Motion Detection Function for Home & Office Security: Intelligent motion detection, this secret camera will start recording when movement is recognized, which is perfect for home or office security.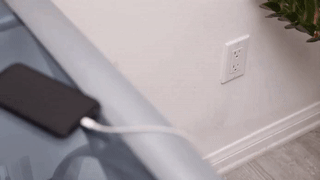 Continuous Recording and Plug & Play: The wall plug AC adapter charger will automatically overwrite oldest files when the memory fills up, it will save a video files in per 5 minutes. Commences recording when charging,is able to record and charge your phone simultaneously.
Easy Set Up and User Friendly: Select mode first, L for continuous recording and M for Motion detection, and then plug it into power socket, it will start working automatically. Easily connect to computer to watch what you have recorded. Can not play on Phone.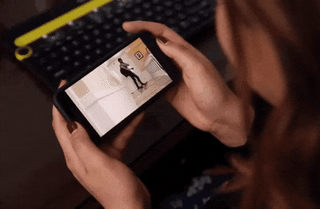 Specifications:
Video Format: AVI

Video Encoding: M-JPEG

Video Resolution: 1920X1080p

Video Frame Rate: 30fps

Image Ratio: 16:09

Battery Type: Built-in Polymer Lithium Battery

Battery Capacity: 80mAh

Charging Voltage: DC-5V

Storage Support: up to 32G TF card

Support System: for Windows me/2000/XP/2003/Vista; for Mac Os. Linux

Product Size: 55*30*30mm
Product Question and Answer (FAQ):
How Do I View My Videos?
Plug the camera into your computer using the USB cable. Locate the USB drive and click the "Videos" file to browse videos. The videos are compatible with most default media players. If your computer's default media player will not play the videos, simply download "VLC Media Player". It's quick and free.
How is this charger camera powered
The camera is AC powered and simple to use. Simply plug it into a wall outlet, surge protector, extension cord, etc. and you're ready to record!
What is the viewing angle for this camera?
The camera features a 90 degree wide angle view.
How much video can this device hold?
The 32GB of memory can hold up to about 5-6 hours of video before loop recording.
Is this Windows10/Mac compatible?
Yes, it is! You can play the recordings on both Windows PC and Mac computers
Does the video have a time/date stamp on it? 
Yes, it does. You can set up the time/date yourself easily with a few short steps. (See User Guide)
Package Includes: