The miniature skull is surrounded by golden sunflower flowers

This super fun flowerpot of Skull Sunflowers is great for Halloween or to keep around all year.
The time of Halloween is here at last. Whether you're excited for scary movies or thriller pranks, we can all agree that this is a great time of year right? These DIY sunflower skulls are bone-chillingly beautiful, and you need a whole garden full of them ASAP.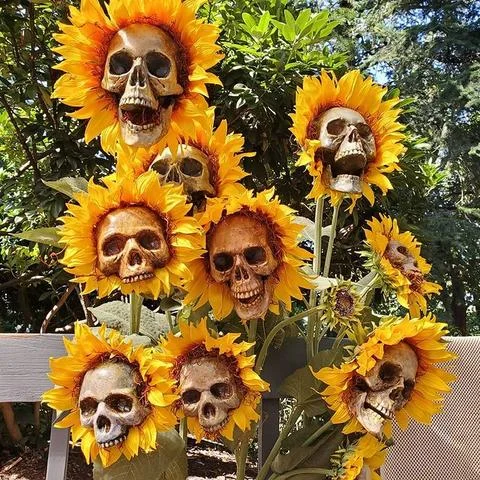 It only takes a few Skeleton Sunflowers to add a nice change.On the night after the night falls, put an ambient light on your garden and shine on these scary sunflowers, it will definitely make your neighbors feel creepy.Will give a great gift to anyone who loves Halloween all year round. It's also great for someone who has everything.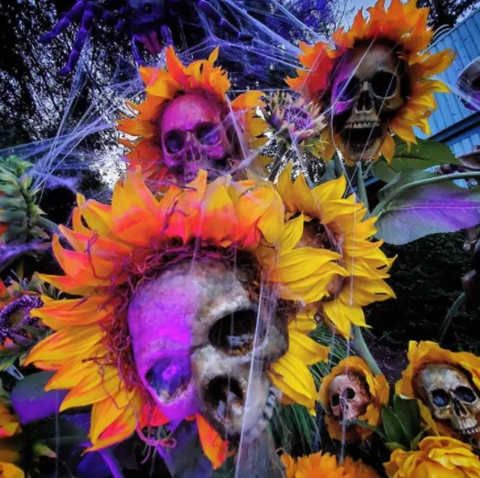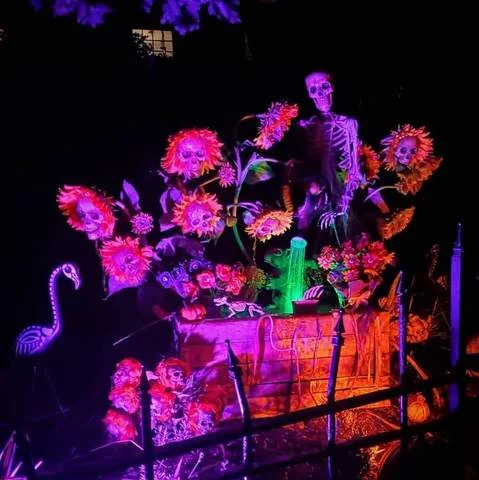 Put it in your various positions, and when friends come to your house, they will be surprised by this sunflower skull! Great for a Halloween display, Halloween table centerpiece. Also just fun to leave hanging around the house or office, no watering required.